50 years of loyalty – that needs to be celebrated. Lately, the team of our Bremen office came together to congratulate their colleague Uwe Freesemann as he has been part of the Karl Gross familiy for 50 years!
"There are many experiences we shared over all the years", Martin Kollmann, Managing Director, looked back in his congratulation speech. He pointed out how proud Karl Gross is to have such long-standing team members and thanked Uwe Freesemann for his loyalty.
The Karl Gross philosophy states :"Our team members are core of our business". "Loyalty over years is a solid base to build on", Martin Kollmann says. "Yet, 50 years of 'endurance' are a true rarity and give a new meaning to 'team member loyalty'. Therefore, I would like to express my deepest thanks to Uwe Freesemann."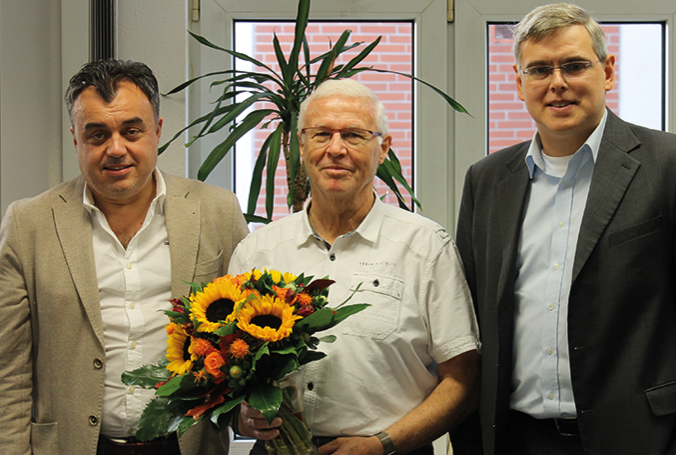 Quit? – No, why!?
"Without my job here at Karl Gross, I would miss an important part of my life", Uwe Freesemann replied to the appreciatory words from the management and his fellow team members. Retiring from his job does not come into his mind – althought he already reached the retirement age. "I love what I do and work in a great team – so why should I want to quit?"
Times are changing and we keep up.
Our long-standing team members are valuable to the Karl Gross group. And they confirm that we do not only apply our philosophy's principle "We take care" to our customers but also to our team members. This requires development of Karl Gross as employer, too. "Times are changing and we keep up", Martin Kollmann explains.